The New York Times' Rush to Whitewash Palestinian Terror
×
[contact-form-7 404 "Not Found"]
Only days after HonestReporting dissected the Palestinian casualty statistics for 2022, The New York Times made yet another highly dubious attempt at charging Israel with killing innocent Palestinian civilians.
In "For Palestinians, a Rush to Claim 'Martyrs' Killed by Israel," a final New York Times hit piece for 2022, Jerusalem correspondent Raja Abdulrahim went to great lengths to whitewash the actions of Palestinian terrorist organizations, which she shamelessly depicts as "armed resistance [sic] groups":
Every Palestinian killed by Israel is considered a martyr by the community, reflecting a widespread view that each Palestinian is part of a resistance to decades of occupation by Israel. But the rush by armed groups to claim those killed as martyrs worries some Palestinians, who feel it is being used by Israel to justify raids even when civilians are the victims.
Citing the United Nations and unidentified "Palestinian human rights groups," the newspaper contends that most Palestinian terrorists killed in the West Bank last year were, in fact, civilians.
Our research, however, shows this is simply not true.
According to widely-cited UN figures, 2022 was likely the deadliest year in the West Bank and eastern Jerusalem in nearly 20 years, with more than 150 Palestinians killed by the Israeli military. However, almost half of the deaths were publicly mourned as members of internationally recognized terror groups, including Hamas, Islamic Jihad, and the Al Aqsa Martyrs' Brigades (AAMB).
This includes, for example, Abdullah al-Ahmed, a Palestinian "doctor" affiliated with the AAMB, who was killed in armed clashes during a counter-terror raid, and Uday Salah, a terrorist "teenager" who died in a shootout with Israeli forces.
Meanwhile, 18.8% were claimed as members of Palestinian Authority President Mahmoud Abbas' Fatah faction.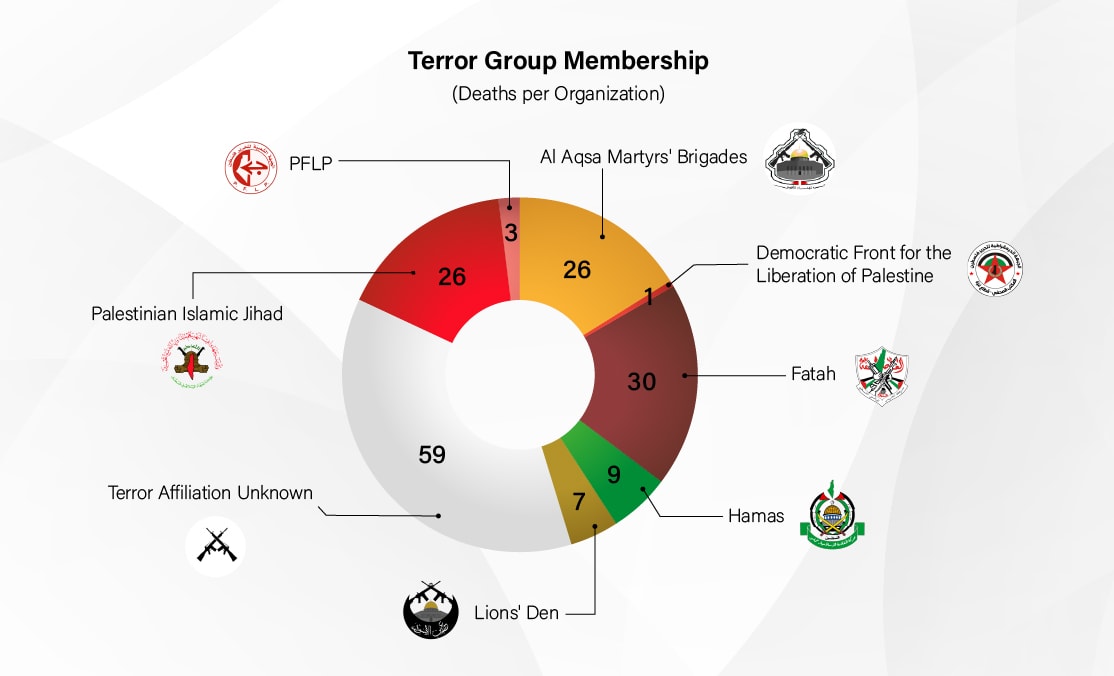 Despite this, Abdulrahim's hit piece quickly dismisses the terror organizations' official proclamations, and instead quotes Palestinian commentators as saying that "groups made little distinction between civilians and fighters when honoring martyrs," while calling it merely a "way for armed groups vying against each other to bolster their reputations by claiming association with Palestinians killed by Israel."
In doing so, the Times glosses over a crucial fact that doesn't fit its anti-Israel narrative: At least 60 percent were shot as they attacked Israeli civilians or security forces with guns, explosives, Molotov cocktails, knives, rocks, and cars. An additional 29% partook in riots in a disputed territory.
All in all, approximately 90% died during violent incidents.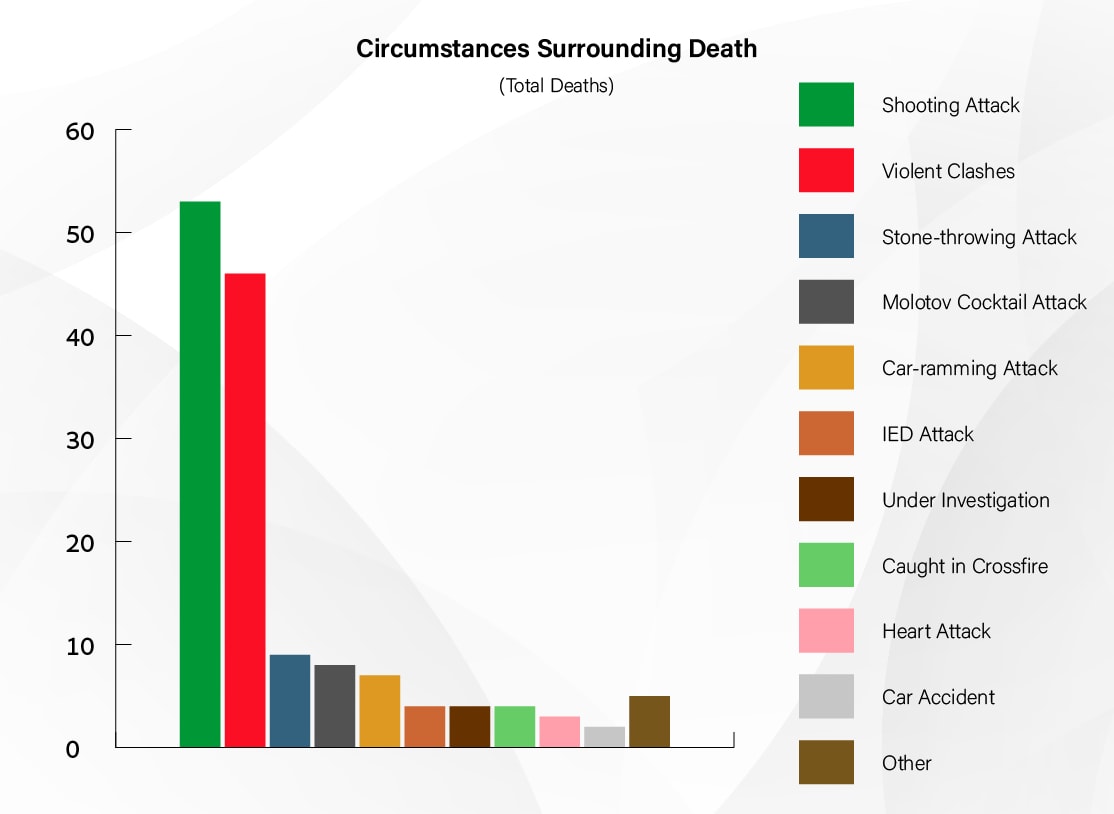 Furthermore, as we pointed out in our recent video, some two-thirds of all casualties occurred in Jenin and Nablus.
The Israeli army ramped up its operations in these two terror hubs after Palestinians killed more than 30 people in Israel — virtually all innocent civilians, who were murdered in bars and shopping centers, at bus stops, and on city streets.
Meanwhile, Palestinian opinion polls refute Abdulrahim's insistence that the terror groups claiming "martyrs" is a "tradition that some families object to." For instance, a recent survey found that 72% of all Palestinians in the West Bank and Gaza support organizations like the Lions' Den. This armed group has carried out numerous attacks on Israeli soldiers and civilians.
It is apparent that Israel's detractors in the media have been put on the defense, having to resort to contextualizing terrorism. Even if it is the case that the subjects featured in the Times' story were fraudulently claimed as members of terror organizations, based on the evidence and statistics, they should be treated as the exceptions, not the rule.
By presenting the story in this way, Raja Abdulrahim, who once wrote that Israel is to blame when Palestinian suicide bombers blow themselves up, clearly attempts to defend the indefensible.
The author is a contributor to HonestReporting, a Jerusalem-based media watchdog with a focus on antisemitism and anti-Israel bias — where a version of this article first appeared.
The opinions presented by Algemeiner bloggers are solely theirs and do not represent those of The Algemeiner, its publishers or editors. If you would like to share your views with a blog post on The Algemeiner, please be in touch through our
Contact
page.