CNN Omits Antisemitism in Flattering Profile on Pro-Palestinian Celebrities
×
[contact-form-7 404 "Not Found"]
"A group of celebrity activists are trying to destigmatize being Palestinian, telling the human stories of an oppressed nation in a new documentary," is how CNN gushingly describes a recent film collaboration by a handful of A-list antisemites.
Featured in the arts section of the news outlet's website, the piece by multimedia producer Zeena Saifi, who was notably the lead byline on CNN's criminally flawed "investigation" that concluded Israel forces deliberately killed Palestinian journalist Shireen Abu Akleh, claims British graffiti artist Banksy's headline-grabbing Bethlehem hotel venture "inspired celebrity activists to tell the Palestinian story."
So, who are these celebrities selling the Palestinian plight to their starry-eyed fans?
According to CNN, they include none other than former Pink Floyd musician Roger Waters, and the model, musician, and general nepotism beneficiary Anwar Hadid.
Of course, readers may already be familiar with them both for another reason than their celebrity status: they have publicly expressed antisemitic and/or anti-Israel views.
Waters, for example, once claimed the United States is controlled by Jewish-American billionaire Sheldon Adelson, that a "Jewish lobby" controls the music industry, and likened Israel to Nazi Germany.
Yet, this is how Saifi sanitizes Waters' virulently anti-Jewish opinions:
Waters has been a years-long advocate for Palestinian rights but has stirred controversy at times, with some critics accusing him of antisemitism. He has rejected that, saying his antipathy is toward Israel's government, not the Jewish people." [Emphasis added]
Fact check, CNN, Waters' antisemitism is not alleged — it is proven.
Then there is Anwar Hadid, the lesser-known brother of fashion models Gigi and Bella Hadid, who once made light of the murder of a 13-year-old Israel girl who was stabbed to death by Palestinian terrorists and stated that he wished to see every member of the IDF "erased from the planet."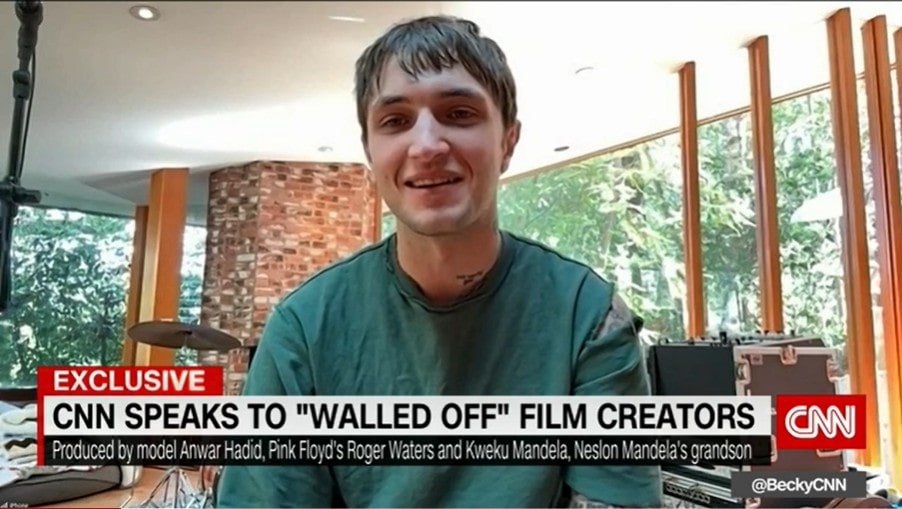 Worryingly, the piece ignores Anwar Hadid's appalling views and states that he has "repeatedly spoken out for Palestinians, and often faced a backlash for it."
If only CNN readers were told that the only rights of Palestinians the young Hadid has promoted, is the "right" of a Palestinian terrorist to murder Israelis.
CNN is, of course, welcome to publicize what will undoubtedly be an all-out attack on the Jewish state disguised as a documentary telling "Palestinian stories."
But rebranding individuals to make them more palatable to readers amounts to nothing short of a PR campaign, not serious journalism.
The author is a contributor to HonestReporting, a Jerusalem-based media watchdog with a focus on antisemitism and anti-Israel bias — where a version of this article first appeared.
The opinions presented by Algemeiner bloggers are solely theirs and do not represent those of The Algemeiner, its publishers or editors. If you would like to share your views with a blog post on The Algemeiner, please be in touch through our
Contact
page.